Join us online or IN-PERSON every Sunday at 10am!
2 Timothy 1:7
For the Spirit God gave us does not make us timid, but gives us power, love and self-discipline.
Below is our process for helping to stop the spread
For Everyone/Adults:
Every Sunday we have masks and hand sanitizer available.
We've separated our coffee and water stations to minimize contact and gone to individual condiment packets.
Individual Communion packets with wafer/juice are handed out by gloved and masked volunteers.
Rows are given extra space to increase distance between individuals while singing.
We continue to encourage individuals who are feeling sick to join us in worship from their home via Church Online
For those in our Kid's Ministry:
Volunteers are screened and have their temperature taken Sunday morning before serving.
Volunteers are encouraged to use hand sanitizer and develop good hygiene practices
All kids entering a ministry area are screened and have their temperature taken.
Parents are encouraged to stay home with sick kids and join us at Church Online.
Older kids are directed to wash their hands upon entering kid's church each week and follow good hygiene practices.
Play items and high-touch items have been limited and are disinfected regularly
---
Ways to CONNECT when disconnected
For Kids!
Just 2 Amazing!
Here's a Facebook page your kids and probably you might like! It's actually curated by Pastor Corey's Mother, Ellen and is full of interesting videos and images and stories about some pretty incredible animals that God has created! Below is info from her about page.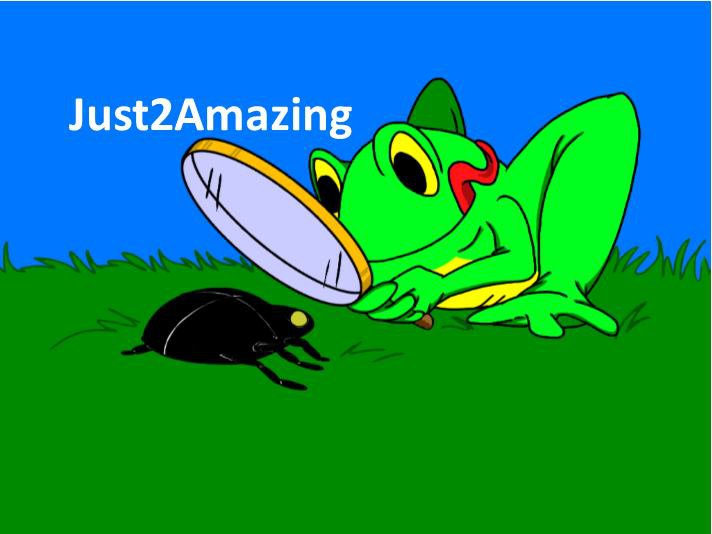 Some years back I discovered a three DVD set called "Amazing Critters that Defy Evolution." I was nearly speechless watching those videos. I said to myself, "I must make lessons for kids about these critters." (Thank you Jobe Martin.) I set out to make lessons and ended up with 13 lessons about JUST2AMAZING critters. Now everyone is free to believe whatever they choose after they see these facts I discovered. As for me--I see the fingerprints of God. Fingerprints = evidence of design and thus a creator. For years I have been going to put these lessons into some format that others could use. Perhaps a Facebook group will suffice. I'll try to share the facts and some activities for kids. If you are a teacher and want more--I can get that to you also. I also have all these critters written up into brochures. We shared them at a local prison and the guys LOVED THEM. I'm on a lifelong search for info about AMAZING CRITTERS. I hope you will join me on this search and invite your friends too!
---
Real Women's Facebook Group
Join the women of Real Life for conversation and inspiration!
If you're on Facebook check out the Real Women's Facebook group and start a conversation!

Join the Real Women's ministry for a weekly ZOOM chat session with a special guest each week discussing a specific topic - you can ask questions and interact with each other and the guest. The ZOOM group will meet each Wednesday at 10am.
See below for how to set up your own free ZOOM account.
---
Zoom
Ideal for small or large groups, training or education
Free for meetings up to 45 minutes, very user-friendly, good presentation tools, can handle a large number of participants.
---
How to Screen Mirror from Android to ROKU
If you have an android device (phone/tablet) and a ROKU stick or box connected to your TV here's how you can mirror your phone to ROKU to watch the Sunday service on your TV!
---
Netflix Party on Google Chrome
Have a virtual movie night with your friends or family - or multiple families!
Go to NetflixParty.com and click "Get Netflix Party for Chrome."
That will take you to Chrome's Web Store. You'll then click "Add to Chrome" which will prompt you to "Add Extension."
You'll then see the "NP" icon on the upper right hand side of your screen.
Pick any film or movie you want. Click the "NP" icon to get your URL.
Click "Copy URL" and then send that link to any friend you like.
When they open the link, voilà, they'll see exactly what you do.