Coming out of quarantine
2 Timothy 1:7
For the Spirit God gave us does not make us timid, but gives us power, love and self-discipline.
Until further notice join us ONLINE at 9 and 10:45am every Sunday
Sunday mornings at 9a & 10:45a - Join RLLive Online church (click here)! to engage, see message notes, interact, receive prayer and experience Real Life in a fresh way as we praise Jesus together from all over the city, region and world. Please note, due to the City of ElDorado's COVID-19 response plan non-essential personnel will not be allowed to attend services in person at the Civic Center. Please continue to join us online from home on our new live-stream platform (link above).
Daily Devotion and Check-In - Pastor Corey continues his morning Facebook Live devotional to share a bible passage, thought and prayer as we navigate through this new normal. You can check in, share thoughts, prayers, and interact with others.
Student Ministry - Our youth group will begin in-person meetings on May 17th at Amber's home. For more information check out their FB page.
Kid's Ministry - Amber continues to provide great lessons for our kids both on Sundays and shorter lessons during the week. Those videos will be available on our Kid's Ministry page and you can also access them here.
Giving - Thank you for your continued faith in God and generosity toward Real Life! We continue to consider ways in which we can improve our online presence as well as our in-person worship when we are able to come together again. If you'd like to help in our mission of helping every person possible find real life in Jesus and look more like Him every day click the orange link in bottom right hand corner of this page.
In addition, if you'd like to mail your gift please email info@reallifecc.us for the address or you can DM Real Life on Facebook.
Ways to CONNECT when disconnected
For Kids!
Parents, we've got you covering during quarantine 2020! Amber's been working hard to make sure you've got bible-based lessons to help your kids grow in Jesus even when they can't be at church! Every Sunday there will be a new video lesson to watch and there will be lessons you can access during the week and on other sites to help your kids (and let's be honest help you too by giving them something to do for a few minutes) learn about Jesus. You can check it all out by clicking the button below!
Just 2 Amazing!
Here's a Facebook page your kids and probably you might like! It's actually curated by Pastor Corey's Mother, Ellen and is full of interesting videos and images and stories about some pretty incredible animals that God has created! Below is info from her about page.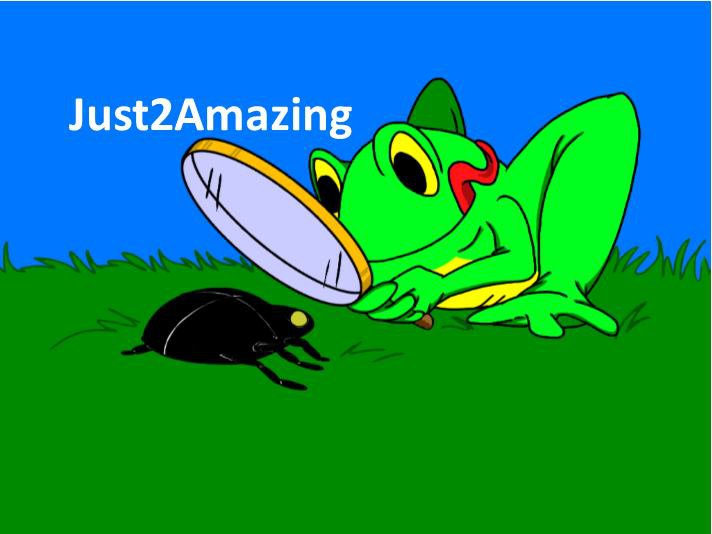 Some years back I discovered a three DVD set called "Amazing Critters that Defy Evolution." I was nearly speechless watching those videos. I said to myself, "I must make lessons for kids about these critters." (Thank you Jobe Martin.) I set out to make lessons and ended up with 13 lessons about JUST2AMAZING critters. Now everyone is free to believe whatever they choose after they see these facts I discovered. As for me--I see the fingerprints of God. Fingerprints = evidence of design and thus a creator. For years I have been going to put these lessons into some format that others could use. Perhaps a Facebook group will suffice. I'll try to share the facts and some activities for kids. If you are a teacher and want more--I can get that to you also. I also have all these critters written up into brochures. We shared them at a local prison and the guys LOVED THEM. I'm on a lifelong search for info about AMAZING CRITTERS. I hope you will join me on this search and invite your friends too!
---
Real Women's Facebook Group
Join the women of Real Life for conversation and inspiration!
If you're on Facebook check out the Real Women's Facebook group and start a conversation!

Join the Real Women's ministry for a weekly ZOOM chat session with a special guest each week discussing a specific topic - you can ask questions and interact with each other and the guest. The ZOOM group will meet each Wednesday at 10am.
See below for how to set up your own free ZOOM account.
---
Zoom
Ideal for small or large groups, training or education
Free for meetings up to 45 minutes, very user-friendly, good presentation tools, can handle a large number of participants.
---
How to Screen Mirror from Android to ROKU
If you have an android device (phone/tablet) and a ROKU stick or box connected to your TV here's how you can mirror your phone to ROKU to watch the Sunday service on your TV!
---
Netflix Party on Google Chrome
Have a virtual movie night with your friends or family - or multiple families!
Go to NetflixParty.com and click "Get Netflix Party for Chrome."
That will take you to Chrome's Web Store. You'll then click "Add to Chrome" which will prompt you to "Add Extension."
You'll then see the "NP" icon on the upper right hand side of your screen.
Pick any film or movie you want. Click the "NP" icon to get your URL.
Click "Copy URL" and then send that link to any friend you like.
When they open the link, voilà, they'll see exactly what you do.